Harness the power of our App for Remote Workers, Video Calls and More….
TeleFast App Supports:
Calling features, dial plans and outgoing caller ID available on users' office phones
Wi-Fi, 3G/4G/5G or wired connections
Access to the corporate contacts directory
Instant Messaging (IM), presence and Business SMS
Click to call, chat, conference, MaX Meeting
Point-to-point video for video-enabled devices
Windows, MacOS, iOS and Android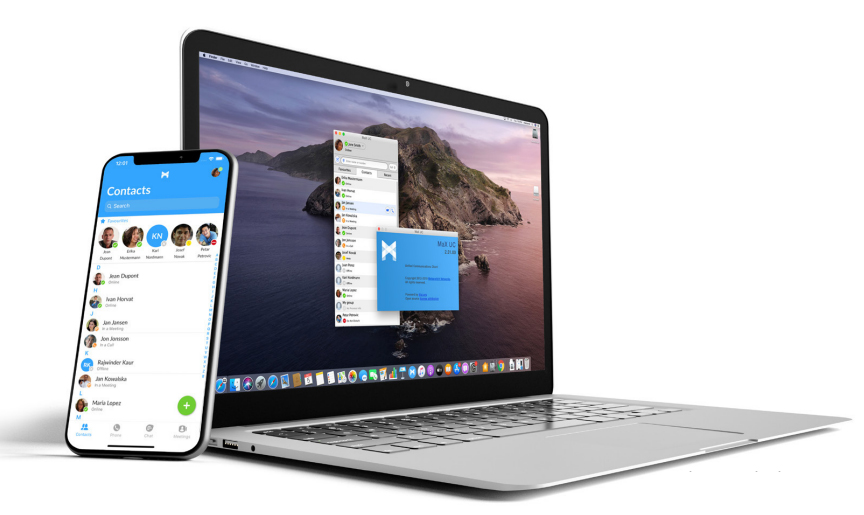 Instantly improve productivity with these uc features

Control Incoming Calls
Set home or office call presence and preferences from wherever you are to guarantee important calls reach you and others go to voice mail.

Seamless In-Call Transfer
Using the TeleFast App, users can transfer active calls from mobile to desktop without interrupting the call.

Unify Messaging
Get a single interface for wireline and wireless messages, with alert to new messages on any line.

Visual Voice Mail
With an optional speechto-text transcription service, users can not only listen to voice mail, they can read it, too.

Centralize Contacts
The TeleFast App integrates contacts from various sources like Outlook or .csv files, so users can find them all in one place.

Business SMS
Easily send and receive 1:1 text messages between business Direct Inward Dial (DID) phone numbers and SMS enabled devices.

Synchronized Instant Messaging
1:1 and group instant messages (and SMS if enabled) are synced between desktop and mobile clients.

Access Web & Video Conferencing
Access optional TeleFast Meeting for video and web collaboration either scheduled or uplifted from an TeleFast App call or IM in progress.